iOS14 Update and HTTP2 for Googlebots: Some Major Changes for Search Engines
While iPhone users get to add certain browsers as the default browser on their home screens, Google gets familiar with HTTP2!
iOS Update
The latest version of the iOS update brings some exciting and surprising features regarding internet search possibilities that are destined to lead to some major changes in the mobile search engine market. So, without further ado, let's get into what Apple is blessing its users with.
Configurable Default Browser
The new iOS14 enables iPad and iPhone users to personalize their user experience by setting a default browser (other than Safari). While android users might not agree, but it's a huge breakthrough for iOS users – the liberty to pick and set your best browser on the home screen is new for them.
You can now use Google Chrome, Firefox, DuckDuckGo Browser, or Microsoft Edge.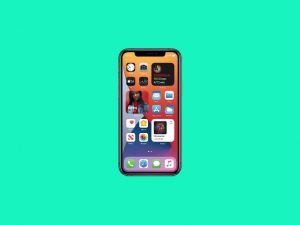 Easier Access to Other Search Engines
Good news for those interested in professional SEO services! iOS14 allows search engines to roll out a Home Screen search widget feature, which can make the entire search engine experience in the default browser more user-friendly. This brings plenty of possibilities for SEOs and marketers.
Google's Own New Search Widget for iOS14
With iOS 14, you have an easier way to access your Google apps & get more done on your iPad & iPhone. Learn how → https://t.co/oSmZ1SMHDj
✔️ Add a Google Search Widget to your home screen
✔️ Set Chrome as your default browser
✔️ Set Gmail as your default email app (coming soon)

— Google (@Google) September 18, 2020
One of the search engines that is profiting big time from the new release is—not to anyone's surprise—Google. With the release of iOS14, the search engine rolled out its iPhone app integrated with the Home Screen Widgets feature. Through this, users can access Google Search more easily.
The search widget supports two sizes – one with just the Search bar and the other one that supports shortcuts to three more ways to search, which users can customize according to their own liking. iPhone users can also opt for voice search, typing, or using a camera with Lens.
In addition to the Google Home Screen widget, iOS now let its users set Google Chrome as their default browser app on their phones or iPads. And soon, you'll be able to set Gmail on your iPhone as your default email app.
Googlebot and HTTP2
🤓 Googlebot is learning a new HTTP dialect! 🤓
Starting mid November you may see some of the Googlebot crawl to happen over HTTP2 🙌

Read more:https://t.co/00LVFMPXB4

— Google Webmasters (@googlewmc) September 17, 2020
In an official announcement, Google has made it official to start crawling sites over HTTP2 from November 2020.
HTTP/2 also known as H2, is a more advanced version of HTTP dialect with an improved architecture that is trained to deliver faster features. Compared to the good ole HTTP, it's more efficient and robust.
According to its documentation, H2 also enables more precise use of network resources and a much-reduced perception of latency. This was successfully achieved by introducing header field compression, allowing simultaneous exchanges on the same connection.
What Will All This Mean for SEO?
For those who are providing SEO services in USA, the new iOS and Googlebot update is major news as it will provide all SEOs with an edge. The iOS14 will change the search dynamics for iPhone and iPad users, opening a far more comprehensive dimension for mobile SEO.
However, with Googlebot translating to HTTP2, SEOs and businesses can explore and enjoy many efficient benefits. As Gooogle claims and we quote, "expect this change to make crawling more efficient in terms of server resource usage."
"With HTTP2, Googlebot is able to open up a single TCP connection to the internet server and efficiently transfer as many files in parallel, instead of requiring several connections. The fewer connections open, the fewer resources the server and Googlebot have to spend on crawling," Google adds.
Moreover, the header compression feature supported by HTTP2 reduces HTTP header sizes drastically, which helps in saving a lot of resources.
While Google said that the sites on HTTP 1.1 would be crawled as usual, both quality and quantity-wise, we believe HTTP2 may have a positive impact on the number of URLs Google will crawl in any given timeframe. The key takeaway from this will be your server being able to serve significantly more content to Google using the very same few resources.
This can prove to be a significant benefit for larger websites using SEO and link building services that need to think about their crawling budget intelligently.