How To Optimize Your On-page SEO In Less Than A Few Minutes
On-page optimization is one of the most critical SEO strategies you can use to boost your organic search engine rankings and execute profitable SEO campaigns.
The most important element of all SEO processes is the website and if your website is not optimized properly for users and search engines, then the odds of getting traffic on your website from search engines is lesser.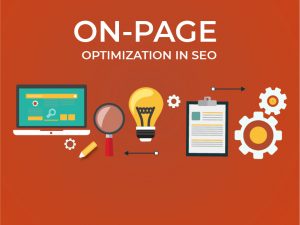 Why On-page SEO Is More Preferable Among SEO Experts?
On-page optimization is crucial since it gives search engines various signals to help them comprehend what your content is all about. Throughout the ranking and indexing processes, search engines strive to relate web pages with search terms and keywords, user types in the search box.
It is solely because of on-page elements that you can tell them as to which target keywords you want your web pages to rank.
Similarly, it is known as on-page activity because any SEO optimization changes made to a website results in an improved user experience.
On-page SEO Techniques To Boost Your Rankings
Some SEO professionals can argue that the below mentioned techniques are not the only on-page SEO techniques, but these are the most effective SEO techniques you can apply to your web page and boost your website rankings in a just a few minutes.
1. Publish Unique, High-quality Content
When you are dealing with search engine optimization, always keep in mind the following:
A high-quality, 100% unique content on your website can do wonders with or without SEO. However, a duplicate content will ruin your website with or without SEO. Websites with high-quality, and well-researched content can become even better with search engine optimization!
So, what are the qualities of good content? Brilliant content has the characteristics mentioned below:
Content specially written for your website
Unique content
Content that is informative
Content that contains text elements
Unbiased content
Content that helps your customer to understand your business
So, when you start thinking about on-page optimization of your website, make sure that the content you produce is what a Google searcher is looking for.
2. Optimize Meta Titles And Descriptions
This is another very important on-page optimization technique. When Google search engine go through your web pages, they check the webpage Meta title and Meta descriptions.
Search engines need to comprehend what the webpage is about and then derived from other SEO factors, such as domain authority, off-page SEO, competition, etc.; they will rank your webpage in a place in their index.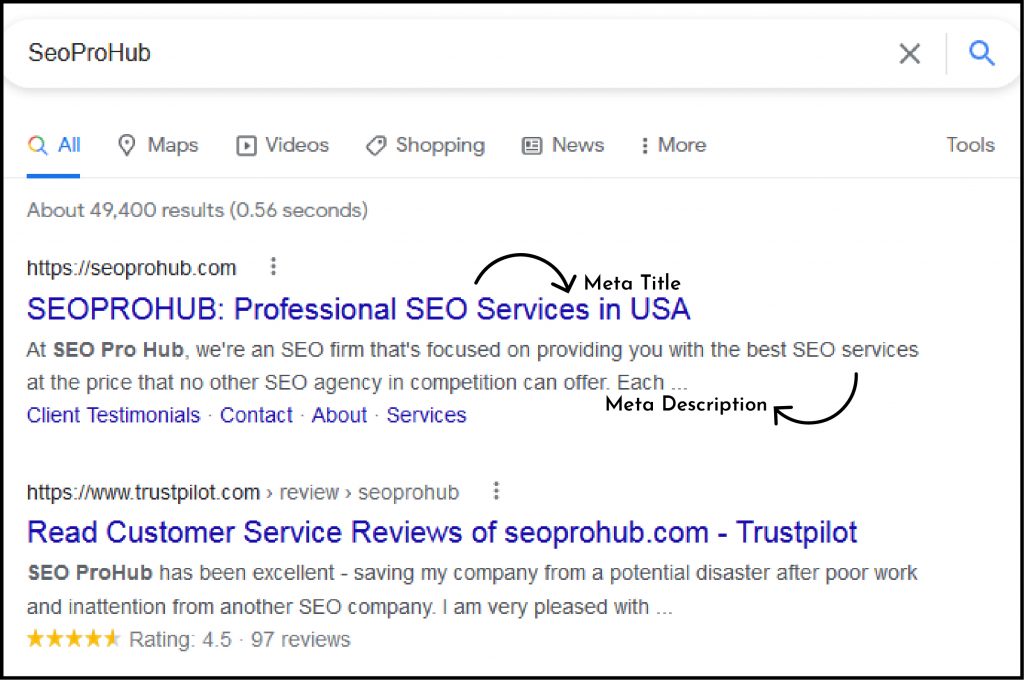 Having a unique title and description will help both users and search engines understand what the webpage is all about.
Below mentioned are a few tips for page title optimization:
Write precise and descriptive meta titles
Incorporate keywords at the start of your page titles
It is not necessary to add your domain in the page title
Add numbers and power words
3. Optimize On-page Content
Content SEO is an integral part of on-page SEO process. It is use to optimize the relevant content as per your target keywords. Before posting a piece of content (whether it is visuals, text, audio, or video), the initial step is to complete your keyword research.
This is important to look out for search terms that users are typing in the search engines and produce high-quality content that can satisfy their purpose. When you are done with choosing your target keywords, you should make a list of relevant keywords also known as long tail keywords, LSI keywords, and integrate them in your page titles, Meta descriptions, page content, and headings.
Conclusion
On-page SEO is crucial for any website that wants to rank in search engines. The techniques listed above are some of the most effective methods for optimizing your website and improving your rankings. While on-page SEO can be a time-consuming process, following these tips will help you see results in a short amount of time. Keep in mind that on-page SEO is an ongoing process and you should continue to optimize your website as new trends and changes occur in the world of SEO.