SEO Positioning Guide For Shopify
Did you set up your store with Shopify, and you don't get visits? Surely you think you were in the wrong niche. Don't worry! It's just that, like yours, there are countless websites. Therefore, all you need to do is learn how to improve Shopify's SEO to stand out among them.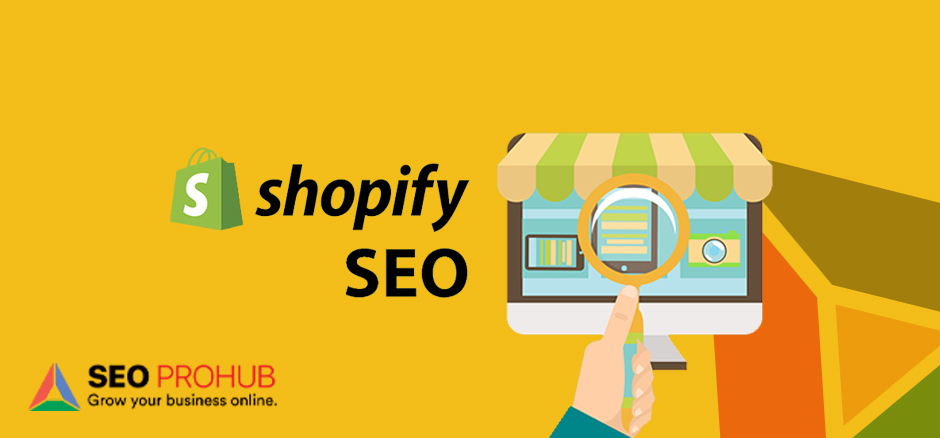 What is Shopify
Today, Shopify is one of the best CMS or content managers for e-Commerce platforms. Shopify is an ideal podium to offer your products, services, or solutions practically and effectively on the Internet. However, achieving positive traffic of visits and sales depends on the ease with which your customers find your website in the SERPs. In other words, the higher you are in the search engines, the better.
In a survey, 51% of buyers say – that they use Google to find information about a purchase they plan to make online. So ideally, your store should appear in the first search places.
What is the SEO guide for Shopify?
If you are looking for an SEO guide for Shopify to quickly rank your website in Google and Bing, you have come to the right place. Better search engine rankings are essential to helping customers discover your website and find your products – and this best practice guide helps you master Shopify SEO fast.
How to Improve Shopify SEO to optimize your website? Let's begin!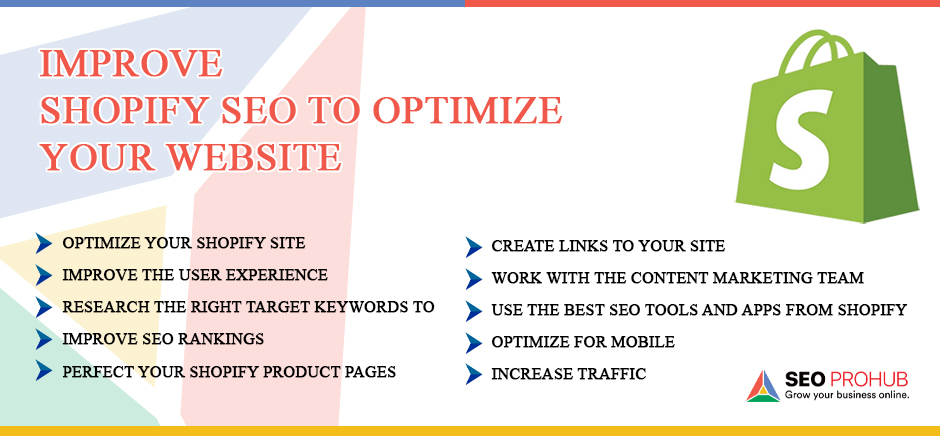 1. Optimize the structure of your Shopify site
Simplify the organization of content to make it easier to navigate your website. The fewer clicks the user must make to reach the purchase of your product, the better.
Your potential buyers need only two steps to find what they are looking for from the home page in a simple structure. Also, it would be best if you simplified crawling by search engines.
Always think in terms of your users. Apart from these pages, add one that talks about your business and another with the contact information. Similarly, it is recommended to include a search field or box.
2. Improve the user experience
The user experience is that moment in which the user interacts with a product. And whose result can make you win loyalty or lose a customer? In addition, it helps your site's ranking in search results or SEO positioning. Therefore, you must control the following parameters:
Your site must have the required speed that allows accessibility and ease of navigation in your store.
It occupies templates with compatible themes for the mobile phone interface. Optimize images, remove unnecessary plugins and applications that are not in use, and use light navigation controls.
It uses a design adaptable to each type of screen, called responsively. This will allow your users to identify the interface from any device more quickly. And that your browsing time is better used.
3. Research the right target keywords to improve SEO rankings
The general term used for this research is keyword research, and to carry it out, some different processes and applications alleviate the work since it is exhaustive.
First, make a list of those words, terms, or concepts related to your customers. Then, analyze this list with keyword research tools to obtain the real data of search volumes. In this case, there are paid tools and other free ones, such as SEMrush, and the Google Ads word planner, among others.
Prepare an Excel document to list their respective volumes and select those you consider most important for your site, avoiding repetition of terms that compete on your website.
Select and organize your listing in informative or general keywords. Finally, prepare a separate list with the long-tail keywords that help you specialize and differentiate from the more generic ones.
4. Perfect your Shopify product pages
Start with those pages that are most profitable for your businesses. If you still have no experience in the market and are just starting, focus on the home page. Then review those that have already received the most visits and interactions. Later those with the most requested products and keywords by your users.
Another action to improve Shopify SEO is category title tag optimization. That is, how are you going to name the pages of your sites? Use your keywords consistently. For instance:
Keyword 1 – Buy Keyword 2 – Store Name
Do not forget to optimize the Titles, Meta Descriptions, categories, and Alternative Text of the images.
5. Create links to your site
Obtain external links, a strategy that generates trust and credibility. To obtain them, there are various sources such as:
Links from suppliers or manufacturers that link to your store
Influencers or representatives of your field with whom to interact and generate content
Detect broken links to similar services or products that harm SEO. Contact your landlord for repair and get a feedback link.
6. Work with the content marketing team.
Generate quality content that more than sell and explain your products' benefits, sales, and uses. Let the user experience count when using your product, also the opinions of those who have already used it.
7. Use the best SEO tools and apps from Shopify.
The Shopify platform includes tools and apps to improve SEO positioning. Among them are Plugin in SEO, Smart SEO, and SEO Image Optimizer. Use them and maximize the power of e-Commerce with Shopify.
8. Optimize for mobile
We've already mentioned the importance of AMP to your Shopify store speed. But there's a lot more you can do to increase your Shopify stores' mobile optimization and their ranking in mobile search engine results:
Use a mobile-ready Shopify theme;
Make your text visible and legible; and
Make your call-to-action buttons clear and large.
9. Increase traffic
Lastly, you want to increase the overall traffic to your website to encourage more direct searches. You can achieve it as follows:
Invest in Google Ads for your Ads
Multichannel sales expansion
Marketing on social media
Together, these SEO tips for Shopify will rank your website quickly and successfully, increasing your visibility, organic traffic and increasing your sales figures.
Are you ready?
Now, you already have all the necessary steps to place your store in the SERPs. Follow the steps above on how to improve Shopify SEO.