Heating Up Your SEO Strategies: How to Get Your HVAC Company to Rank Higher on Search Engines
If you're an HVAC company, then you know that visibility on search engines is key. When your website isn't ranking at the top of SERP rankings, it gives your competitors opportunities to be chosen over you. That's why it's important to have a strong SEO strategy in place. Heating up your SEO takes time and effort, but over time it can help you overcome the challenges of ranking against your competitors. In this blog post, we'll discuss some tips for improving your SEO strategy and helping your HVAC company rank higher on search engines!
What is HVAC SEO?
Adding "HVAC" to the beginning of "SEO" does not affect the SEO process any differently than other traditional SEO methods.
HVAC SEO is the process of optimizing a website for the HVAC industry to increase traffic from search engines. This can be done through onsite and offsite optimization techniques, which can help improve a website's rank in SERPs. By partnering with an SEO company and utilizing their various services, HVAC companies can improve their visibility in organic search engine results, thus driving more traffic to their website.
Why is Local SEO for HVAC Companies Important?
Local SEO is important for HVAC companies because it allows them to be visible for searches that are location-specific. For example, if someone in Los Angeles searches for "hvac services," they will most likely see results for hvac companies that service the Los Angeles area. This is why local SEO is so important for businesses that service a specific area. By optimizing their website for local searches, they can increase their chances of being seen by potential customers who are searching for their services in their area.
What are Some Tips for Optimizing Your HVAC Website for SEO?
There are many factors that go into optimizing a website for SEO. However, there are some general tips that can be followed in order to improve your website's ranking;
Create Your Website User-Friendly
Any business with an online presence will want to rank highly in Google's search engine results pages (SERP). After all, appearing on the first page of results is crucial for driving website traffic. And while there are a number of factors that contribute to a high ranking, two of the most important are creating a user-friendly website and optimizing it for search engine optimization (SEO).
User experience is paramount when it comes to website design. A site that is difficult to navigate or takes too long to load will quickly turn away potential customers. On the other hand, a well-designed website will keep visitors engaged and encourage them to convert into customers.
In order to create a user-friendly website, you should focus on keep the design simple. Too many colors and graphics can be overwhelming, so stick to a clean, minimalist look. Second, make sure your navigation is clear and easy to understand. Organize your content in a way that makes sense, and use drop-down menus or other tools to help users find what they're looking for.
Finally, don't forget the little things – like using proper spelling and grammar, and ensuring that all your links work. By taking the time to create a user-friendly website, you'll ultimately have more success in achieving your goals.
Choose The Right Keywords
A keyword, in the context of search engine optimization, is a particular word or phrase that describes the contents of a web page. When someone enters a query into a search engine, the engine scans all of the indexed pages in its database and tries to find the best match for the query. In order to determine which pages are the best match, the engine looks at a number of factors, one of which is the keywords that are present on the page. By carefully selecting the right keywords, you can influence which pages appear in results for particular queries, and you can also affect how high on the list of results your page appears.
There are two main types of keywords: short-tail and long-tail. Short-tail keywords are highly general words or phrases that are likely to be used in a broad range of searches. Long-tail keywords, on the other hand, are more specific and are thus less likely to be used in a large number of searches. However, they can be more effective than short-tail keywords because they are more likely to be used by people who are further along in the buying process and who thus have a higher chance of converting. When choosing keywords, it is important to strike a balance between these two types in order to get the most out of your keyword strategy.
Read More: Beware! Keyword Cannibalization Might Eat Up Your SEO Efforts
Write Quality Content
If you want your HVAC business website to be successful, you need to make sure that it contains high-quality content. Recently, Google launched it's new algorithm update for content called Google Helpful Content. The Google Helpful Content update means that Google will now be giving preference to websites that contain content that is helpful to users. This means that you need to focus on writing content that provides value to your readers.
There are a few key things to keep in mind when writing quality content for your HVAC business website. First, make sure that your content is well researched and accurate. Second, make sure that it is written in clear and concise language. Third, use images and other visual elements to break up your text and make it more visually appealing. Finally, make sure to proofread your content before publishing it online.
By following these tips, you can be confident that your HVAC business website will contain high-quality content that Google will love.
Read More: How to Optimize Your Content for People and Search Engines
On-Page SEO
In order to rank highly on search engines, it is important to optimize your website for on-page SEO. This means that you need to take measures to ensure that your website is as search engine friendly as possible. There are a number of things you can do to optimize your website for on-page SEO.
1. Title Tags:

The title tag is one of the most important elements of on-page SEO. This is the text that appears in the search engine results pages (SERPs) when your website comes up for a particular query. Make sure to include your target keyword in your title tag, and make sure that it is placed towards the beginning of the tag.
2. Meta Descriptions:

The meta description is the short text that appears under your title tag in the SERPs. This is your chance to give users a brief overview of what your website is about. Include your target keyword in your meta description, and make sure that it is placed towards the beginning of the description.
3. Heading Tags: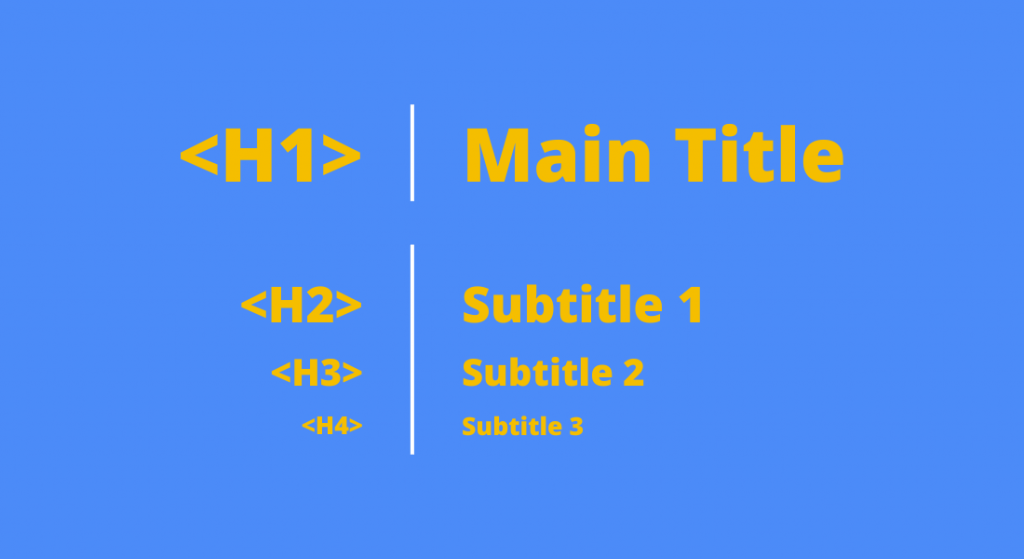 Heading tags are used to structure the content on your website. They help break up your text and make it easier for users to scan. Heading tags also have a SEO benefit, as they give search engines an indication of the hierarchy of your content. Make sure to use heading tags (H1, H2, H3, etc.) when structuring your content.
4. Image Alt Tags: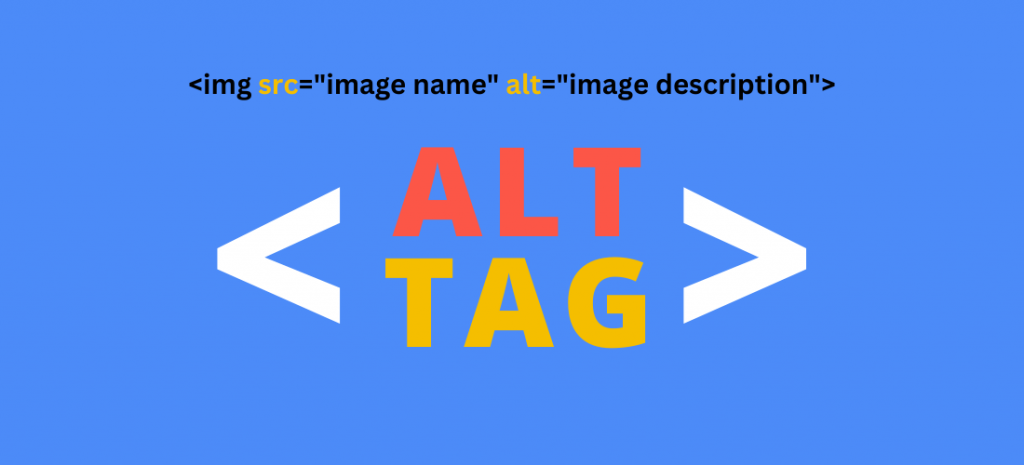 Images can be a great way to break up your text and make your website more visually appealing. However, it is important to optimize your images for SEO by including alt tags. Alt tags are a piece of HTML code that allows you to describe what an image is. When writing alt tags, focus on describing the image in terms of the context in which it is used on your website. For example, if you have an image of a furnace, your alt tag might be "furnace repair" or " furnace replacement".
5. URLs:
The URL of each page on your website should be descriptive and keyword rich. This helps both users and search engines understand what the page is about. For example, if you have a page about furnace repair, your URL might be something like "example.com/furnace-repair".
6. Page Load Speed:
Page load speed is a factor that search engines take into account when ranking websites. Users also prefer websites that load quickly, so it is important to make sure your website is as fast as possible. There are a number of things you can do to improve your page load speed, such as optimizing images and using a content delivery network (CDN).
7. Mobile Friendliness:
With more and more users accessing the internet from mobile devices, it is important to make sure your website is mobile friendly. This means that your website should be easy to use on a smartphone or tablet. You can test the mobile friendliness of your website using Google's Mobile Friendly Test tool.
8. Internal Links:
Internal links are links that point from one page on your website to another page on your website. They help search engines understand the structure of your website and can also help users navigate your website. Make sure to use descriptive anchor text when linking to other pages on your website.
9. External Links:
External links are links that point from your website to another website. They are a good way to show search engines that your website is relevant and trustworthy. Make sure to only link to high-quality websites that are relevant to your website.
10. Schema Markup:
Schema markup is a type of code that allows you to provide additional information about your website to search engines. This information can include things like your business hours, contact information, and reviews. Adding schema markup to your website can help improve your click-through rate from the SERPs.
By following these on-page SEO factors, you can help your HVAC company rank higher on search engines and get more visibility for your business.
Read More: How To Optimize Your On-page SEO In Less Than A Few Minutes
Off-Page SEO
Off-page SEO provide the link between one website to another, and the linking of pages on authority websites shows search engines the importance or ranking potential for a certain page. You can do many things outside of your website to help improve reputation and gain backlinks, like:
1. Citations:
Citations are mentions of your business name, address, and phone number (NAP) on other websites. They are a key factor in local SEO, as they help search engines verify the accuracy of your NAP information. Make sure to claim your business listings on popular directories, such as Google My Business, Yelp, and Angie's List.
2. Reviews:
Reviews are another important factor in local SEO. Positive reviews help to build trust and credibility with potential customers. Make sure to encourage your happy customers to leave reviews on popular review websites, such as Google and Yelp.
3. Social Media:
Social media is a great way to connect with potential and current customers. It is also a good way to build links to your website. Make sure to create profiles on popular social media websites, such as Facebook, Twitter, and LinkedIn.
4. Guest Blogging:
Guest blogging is a process where you write articles for other websites in your industry. This is a great way to build links and increase your visibility online. Make sure to only guest blog on high-quality websites that are relevant to your industry.
Read More: How SEO and Content Marketing Work Together to Boost up Your Branding
5. Forum Posting:
Forum posting is a process where you participate in discussions on online forums. This is a great way to build relationships with potential and current customers. Make sure to only participate in forums that are relevant to your industry.
If you want your HVAC company to be more visible and rank higher on search engines, consider these off-page SEO factors.
Claim Your Google Business Profile Listing
Google Business Profile is a free listing service offered by Google that allows businesses to create a profile page for their company. This page includes information about your business, such as your phone number, address, website, and hours of operation. Google Business Profile also allows you to add photos and reviews from your customers.
To claim your Google Business Profile, you first need to create a Google account. Once you have created an account, you can then claim your business by following these steps:
Go to google.com/business/ and click "Start Now".
Enter the name of your business and click "Search".
Click "Get Started" on the profile that matches your business.
Enter the requested information and click "Submit".
Follow the instructions to verify your ownership of the business.
Add photos and review from your customers.
Start using the features of Google Business Profile!
By claiming your Google Business Profile, you can improve your visibility in the SERPs and take advantage of the helpful features offered by Google.
Can I Do SEO for My HVAC Company?
Yes, you can! And SEO Pro Hub can help. We are a small business SEO company that specializes in helping businesses like yours increase your online visibility and find the right customers. We offer a variety of services, including research and analysis of trending keywords, building your E-A-T, and constant updating of your business information and content to rank on organically and in the Local Map Pack.
We understand that as a business owner, you are busy and don't have time to keep track of all of this yourself. That's why we offer our services to help you succeed online. Contact us today for a free consultation, and let us show you how we can help increase your online visibility and grow your HVAC business.
Conclusion
Ultimately, HVAC companies that utilize SEO can improve their website ranking, leading to increased web traffic and potential customers. If you follow the SEO tips in this guide tailor-made for HVAC contractors, you will see a dramatic improvement in website traffic and business results. If you're not sure where to start, consider hiring professional SEO company like SEO Pro Hub. With the help of SEO Pro Hub, you can get on the right track and see improved search engine results in no time. Contact us today to learn more!